After my tread separation waaaay back in May, I starting dealing with the insurance company. That was the easy part. Then I went around in circles trying to find a full-service RV collision place near here. I ending up at a large chain operation, which will go nameless (but rhymes with Damping Hurled). I will refrain from naming them because I am totally dissatisfied with their service.
Of course, you have to make an appointment before you go. That took a while. I didn't spend a great deal of time there but then it took a couple of weeks to get the estimate. When I did, they had missed the damage to the floor behind the wheel. Seriously? They missed this?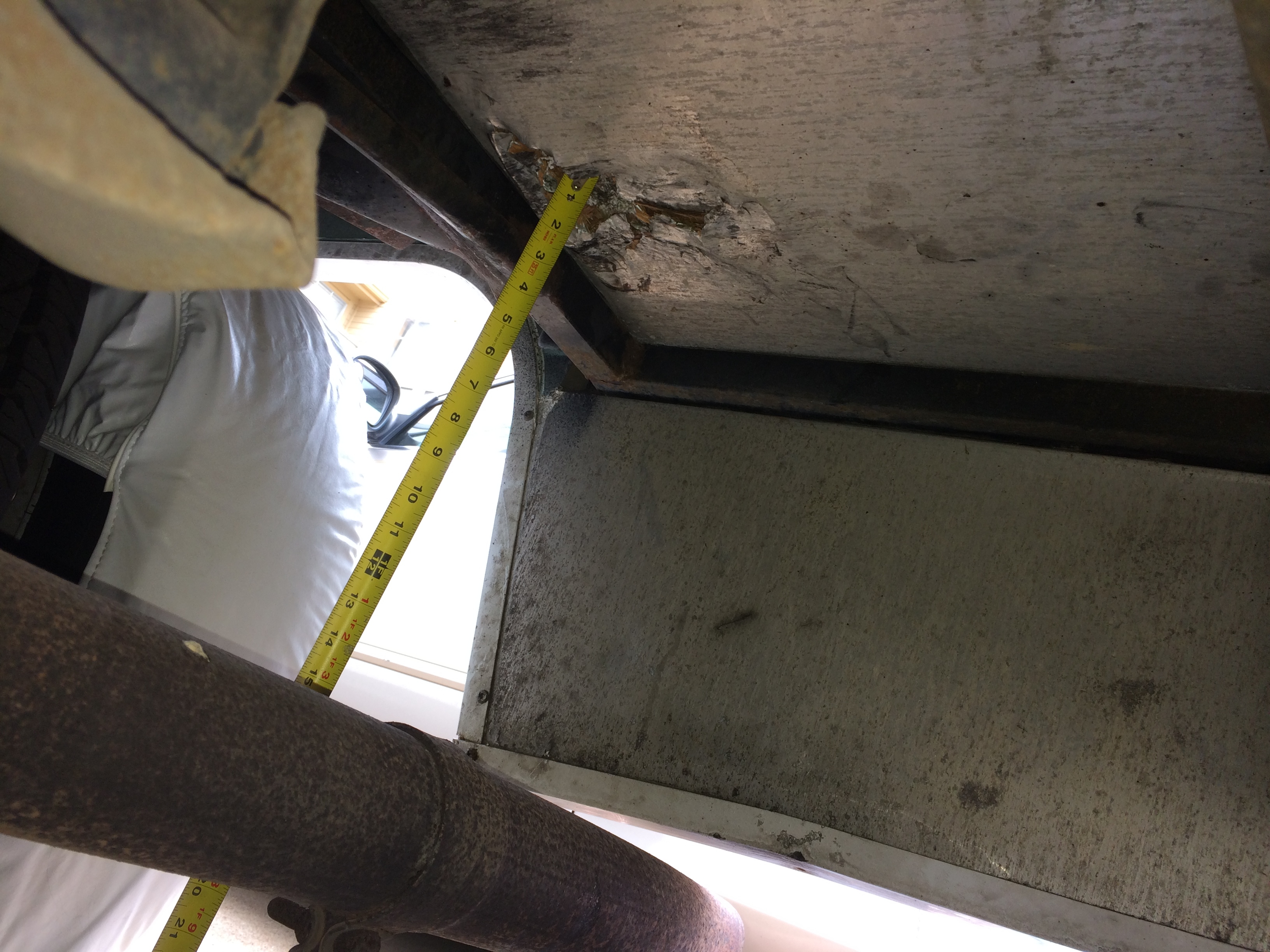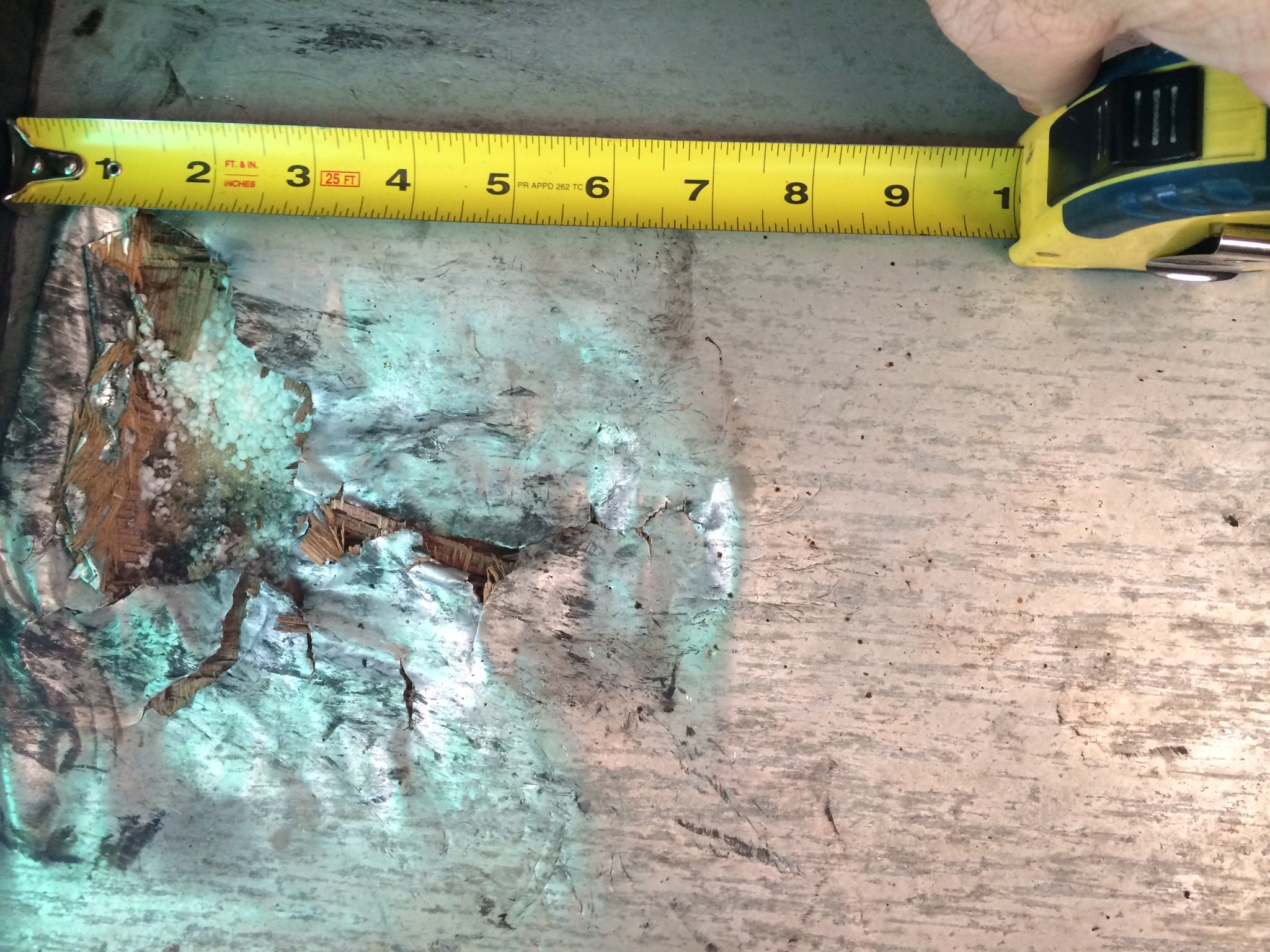 Needless to say, that didn't inspire a lot of confidence. Lots of emails and phones calls and the best they could do was tell me to bring it back so they could look at it again. I didn't. I'm still waiting to hear from them.
Mays RV Service in Lewisville, Texas is supposed to be good. But they don't do this type of service. Phil referred me over to North Texas RV near Denton, Texas (actually Krum). They have a special arrangement with my insurance company that sounded good. Their shop looks great and I didn't need an appointment to drop off the coach. So drop it, I did.
It took a could of weeks to get the estimate, a few phone calls and emails, and a little wrangling with the insurance company. But I finally got a check cut. Now all I have to do is wait for parts to be ordered (maybe manufactured) and shipped. Hopefully, not too much longer. The cooler weather that comes with September will be calling us to the open road and green parks.
I am glad that I got the full coverage insurance and a very low deductible. It would be budget crushing to come up with $5,000 cash. The question is, what do full-timers do when their coach is in the shop for weeks? Is there a special insurance for that? More questions that will need answering.