The furious pace has finally and suddenly slowed. It's a good thing, too. I don't know how much longer I could have gone on. I was beginning to wonder why I was retiring. Work was so much easier, both physically and emotionally. Hopefully one day I'll be able to recall all that happened up to now so I can set it down for posterity and for those who may want to follow in my footsteps. Suffice it to say that it takes a lot of planning, preparation, energy and time. It was close to two years for us. I'll briefly summarize here.
We sold everything and vacated our rent house. When I say "everything" I mean 99% of everything. If we didn't need it in the motorhome or it wasn't an important keepsake, it went. Moving from a house into a motorhome was more difficult than any other move I've ever made. Every piece of paper, every file, every knick-knack, pot, pan and dish had to be looked at and evaluated. Will you keep, sell, donate or trash it? And how many times will the same item be moved from one pile to the next?
Our first outing was to see family. While it was a great time, it was also somewhat tiring. It's really easy to overdo it when it is fun. That time spent was like vacation. And the next few days we used trying to find somewhere to nest for a week or more. We needed time to get caught up on a few things, especially rest.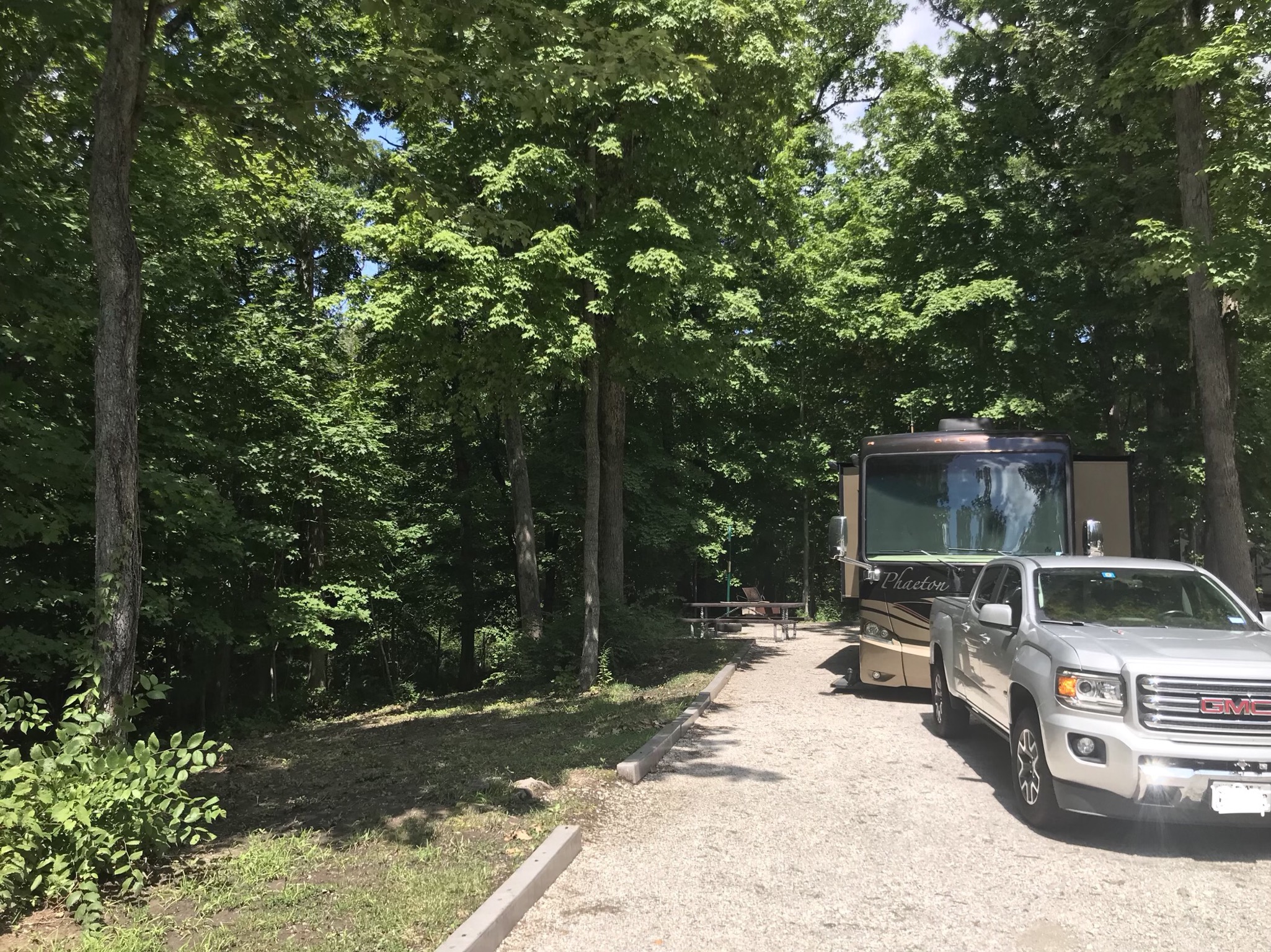 Yesterday we landed in a Corps of Engineers park in Illinois. We stumbled into a beautiful site that is walk-in only and we can stay for 14 days. That was really nice because for all of our efforts to make reservations in different places, it wasn't really working out so well. It is a really nice park, very reasonably priced and downright cool compared to North Texas where we left. In our former home there are record 108 degree heat. Here, 85 is warm and the evenings get down in the 60s. So here we sit in our wooded, semi-secluded site listening to the sweet songs of the birds and we look at each other and say, "What do you want to do now?"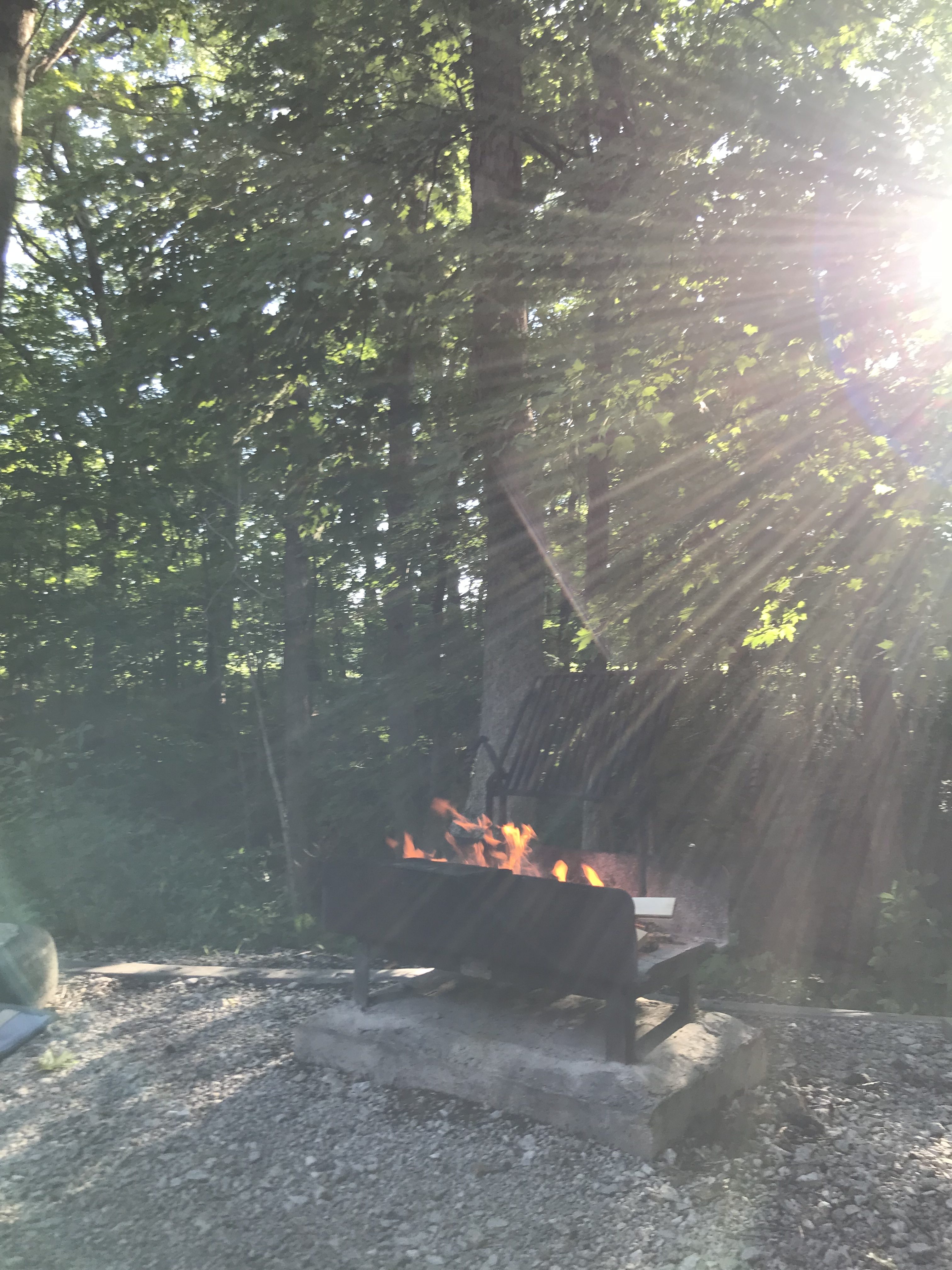 It finally feels like retirement. We have no place we need to be and no time we need to be there. The only question now is, "Where next?"